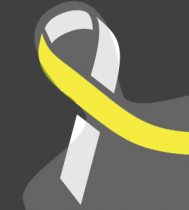 -My expectations on the amount of teaching I have to do to those I am helping in community service has changed, Previously, I worked with adults and this was slightly stressful, however, I did not actually do in front of the class teaching to students. This time I am in front of a large group of people, seen as an "expert". I now know that this is a project I must be more engaged in because children expect me to be a role model and a leader in the classroom. I feel that last year I did not have to be seen as a leader and I was more similar to a helper or aide. I believe that having the opportunity to actual give back and teach Spanish I know is rewarding.
-I feel that within this experience reciprocity is equal. I believe I am giving the students knowledge on Spanish and helping teach them slight language skills and to be more cognizant of Spanish-speakers in their community. However, as someone who likes working with kids, seeing them learn and have fun is very rewarding to me. I also enjoy the aspect of having to teach because presentations are a weakness of mine and I think that it is important to learn how to be a better role model and speaker. I am interested in possibly working with children within the field of psychology as well so this experience is beneficial in gaining experience with younger people.
-As a child, I never was exposed to Spanish in elementary school. I was slightly exposed to Spanish by my great-grandmother because she was from Nicaragua and would teach me some words, but I did not really gain any skill from this. It was not until middle school that I took a class on Spanish because it was required. While we do engaging activities in our classroom, I never did these types of activities to learn Spanish when I was younger and only learned in an academic way. Due to this I used to view language classes in a negative light because I saw them as required classes where I would only do grammar worksheets. I think the speaking aspect of this class and immersion abroad are two college experiences which have begun to help me acquire both language skills and a higher level of interest.