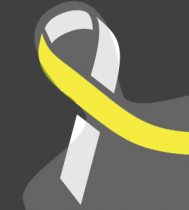 Elizabeth Tribbett
Pre Service Impact #1
I am really looking forward to this experience in helping out the Spanish speaking community in St. Peter. I have had the opportunity to use my Spanish outside the classroom, but I always get too nervous to speak up. I am excited to be pushed and to be able to put my little bit of Spanish knowledge to use. I expect to learn a lot about what it is like to not have your first language be english and some of the challenges that come with that.
Some of the things I can offer to the Hispanic/immigrant community are patience, acceptance and obviously my ability to speak a little bit of Spanish and fluent English. I hope to be put with younger children because that is what I am used to as I have four younger brothers and am used to the chaos. I can also offer my time. I have the time to give each week and I hope that will be helpful on its own.
Some of the benefits I can receive through this opportunity are a deeper understanding of the spanish speaking community in St. Peter and their culture. I will also improve my own spanish speaking skills by practicing with fluent speakers more regularly. I will also gain intercultural competence. To me intercultural competence is the understanding and acceptance of other cultures. It means not living in a way where your culture is the best/most important.
I come from a very small town that is not very diverse, but working in retail I do experience people whose first language is not English. I have never been able to work up the courage to help them in Spanish, but this opportunity will force me to. Now when I go home I will know I am able to speak up.