Children Reading Buddies - Stone...
Positions
0 Remaining
Approval
Organizer will approve registrants
Registration
Opens Mar 19, 2019 3:00pm
Registration Closes
Any time before each end date or when space runs out.
Description

Volunteers will be reading one-on-one with elementary aged children, in order to combat the summer slide and encourage a love of reading! Volunteers are asked to help track reading progress with children, specifically in comprehension and read-aloud abilities. Anyone over the age of 13 is eligible to read one-on-one with program children, children under the age of 13 require a parent or guardian to be present with them.

We require a background check for every volunteer over the age of 18. These must be completed and received at least 1 week prior to the first day of volunteering. After you sign up, we will send you and email with a link to complete the background check. Within the background check portal, it will require you to pay the $13.87 for the background check. If you are signing up for a group of people, we will need the email of everyone volunteering, or we can send you physical forms for people to fill out and return to us. Please contact Diane Ward at ward@ptnorthgeorgia.org for additional details. If you are unable to pay for a background check, please email us saying so. We don't want people to not volunteer because they cannot afford a background check.

Note: If notice there are some weeks that require fewer volunteers- this is because a church or organization has sponsored a day or week and we require fewer additional volunteers for those days.

GivePulse

64 Positions Filled

|

31 Impacts

|

58 Hours
Location:

Stone Mountain First United Methodist Church,

5312 W. Mountain St,,

Stone Mountain, GA 30083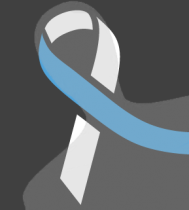 Marian Long wrote on July 16th, 2019
I am unable to be a reading buddy on Wednesday the 17. I will be able to attend on the 18th but will be a little after 10.